We are excited to bring you FREE printable Coco coloring pages based on the new Disney/Pixar movie – COCO!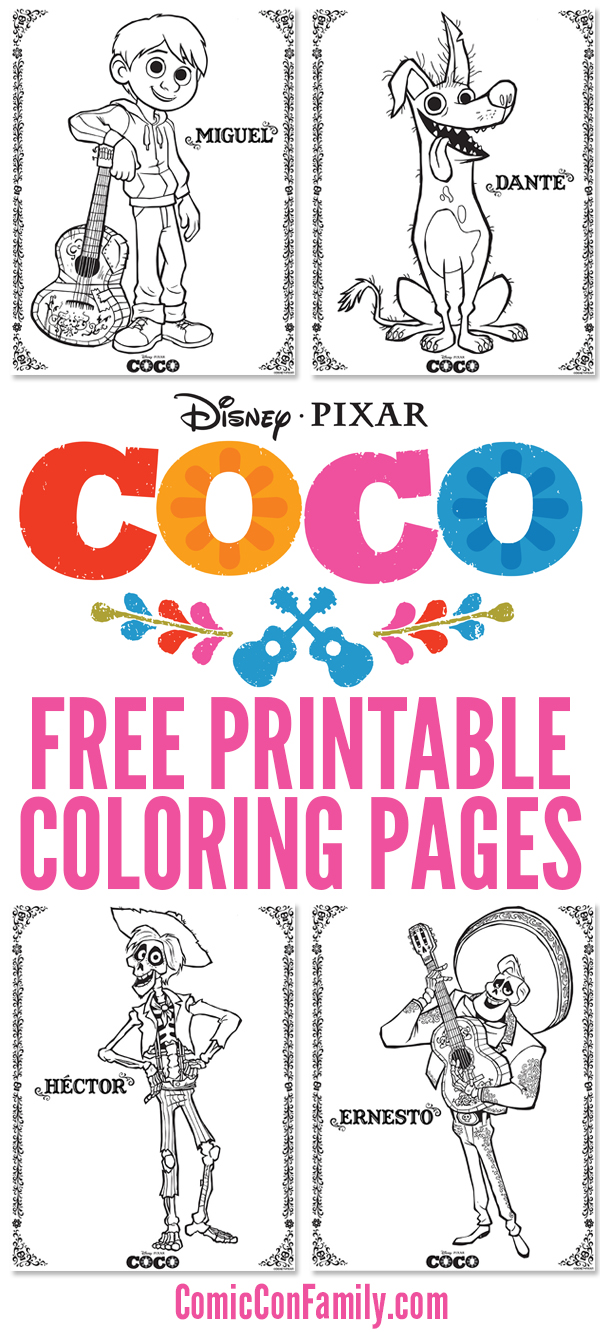 Have you seen Disney/Pixar's Coco yet? We saw it on Thanksgiving weekend with the family and we HIGHLY recommend it! It was such a beautiful story of family history and following your passion. The movie was stunning — especially the "Land of the Dead". Needless to say, Pixar movies keep getting better and better.
With Pixar's Coco movie being a major hit at the box office, we're sure many of you've have already seen it and have kids who are true Coco movie fans. Even if you haven't seen it, we're sure it's on your to-do list — or at least we hope it is!
Whether you've seen it yet or not, we are super excited to bring a bit of the movie right to you — FREE printable Coco coloring pages!
We have a total of 5 FREE Coco coloring pages, separated into 5 printable PDF's. You'll find that all the Coco characters are featured: Miguel, Dante (two of them!), Hector, and Ernesto. Just print out the pages linked below and you'll have instant Coco fun. They are all completely free to print.
Here's a list of what we have for you — pick one or pick all. Be sure to click on the links or the images to get the best quality image to print.
CLICK HERE TO PRINT: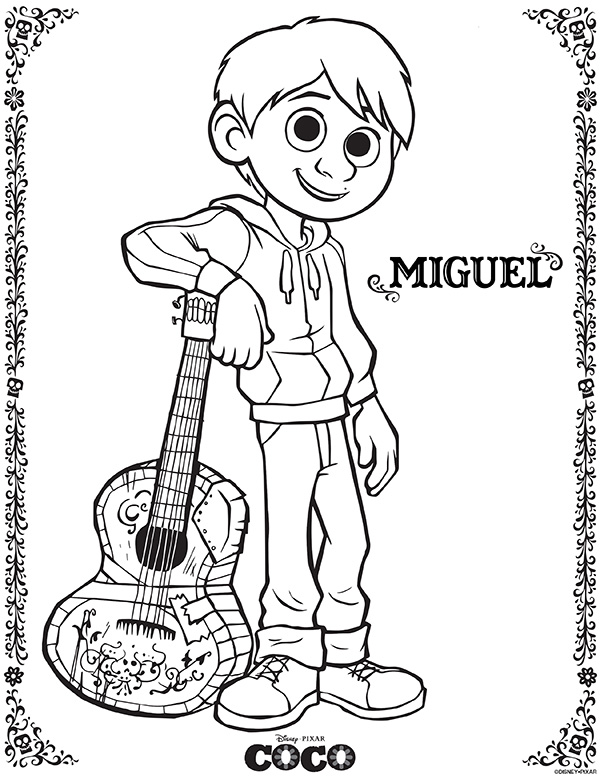 CLICK HERE TO PRINT: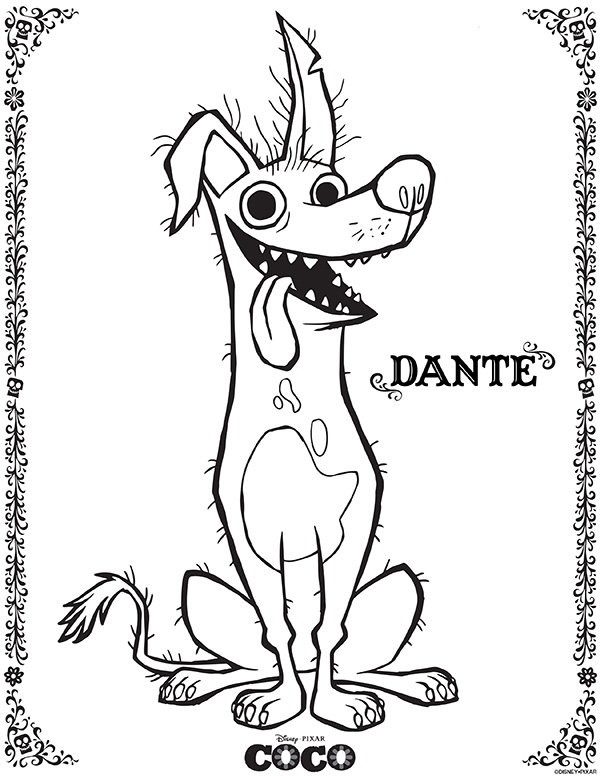 CLICK HERE TO PRINT:
CLICK HERE TO PRINT: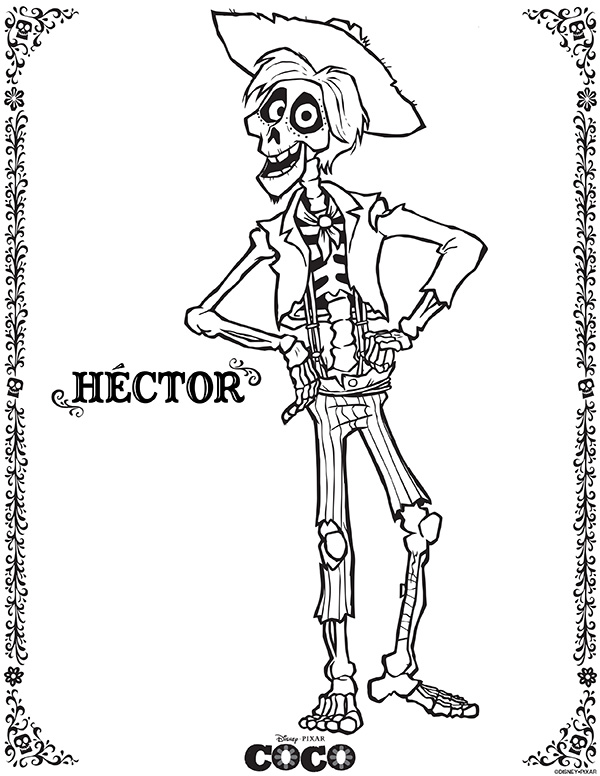 CLICK HERE TO PRINT: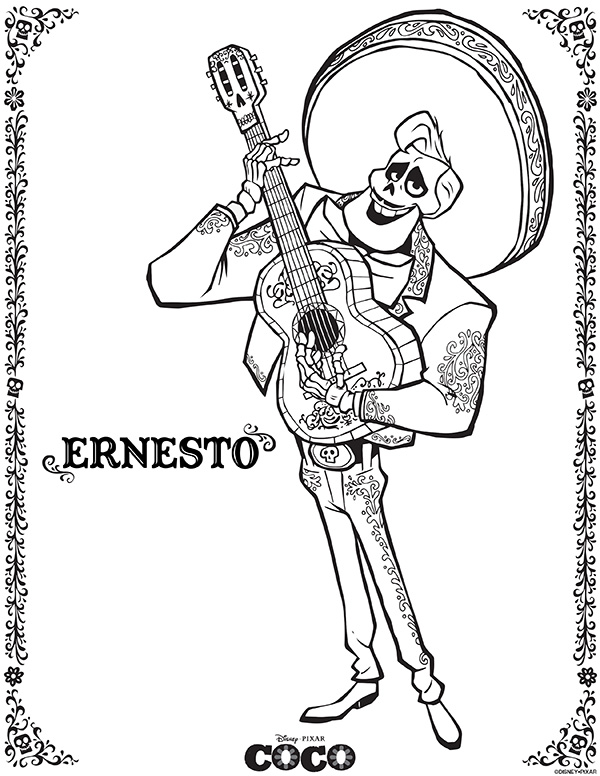 Disney/Pixar Coco is now in theaters!
Follow Coco on your favorite social media accounts:
[Facebook] [Twitter] [Instagram]