We have free Disney printables for you! These Disney/Pixar Onward Coloring Pages and Activity Sheets can be printed at home for a fun activity whenever boredom strikes!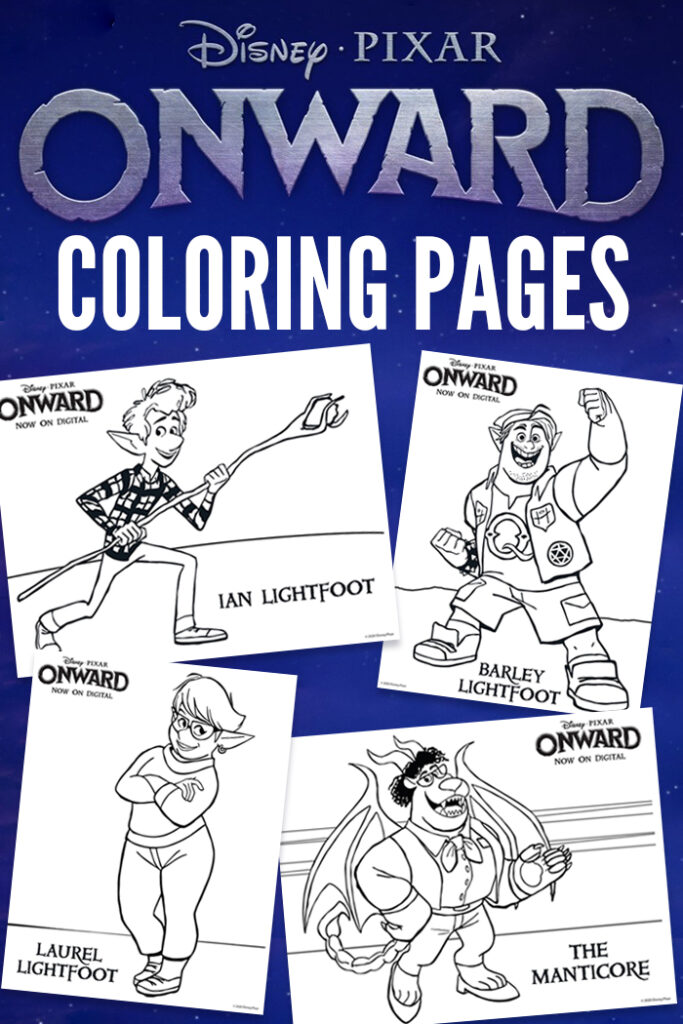 The best news was announced yesterday! Disney and Pixar's ONWARD is now available to buy digitally! AND, it will be on Disney+ on April 3rd in the U.S. This is VERY early for at-home viewing, considering that the movie just premiered in theaters on March 6th.
We were actually on one of our Disneyland trips when ONWARD premiered in theaters. And, a scheduling conflict made it so we couldn't see the media screening we were invited to. We had planned to go see it when we got home from our Disney trip, but this is was right when the COVID-19 pandemic started changing life as we know it. We knew it was important to limit our non-essential activities, so movie theater trips were one of the first to go.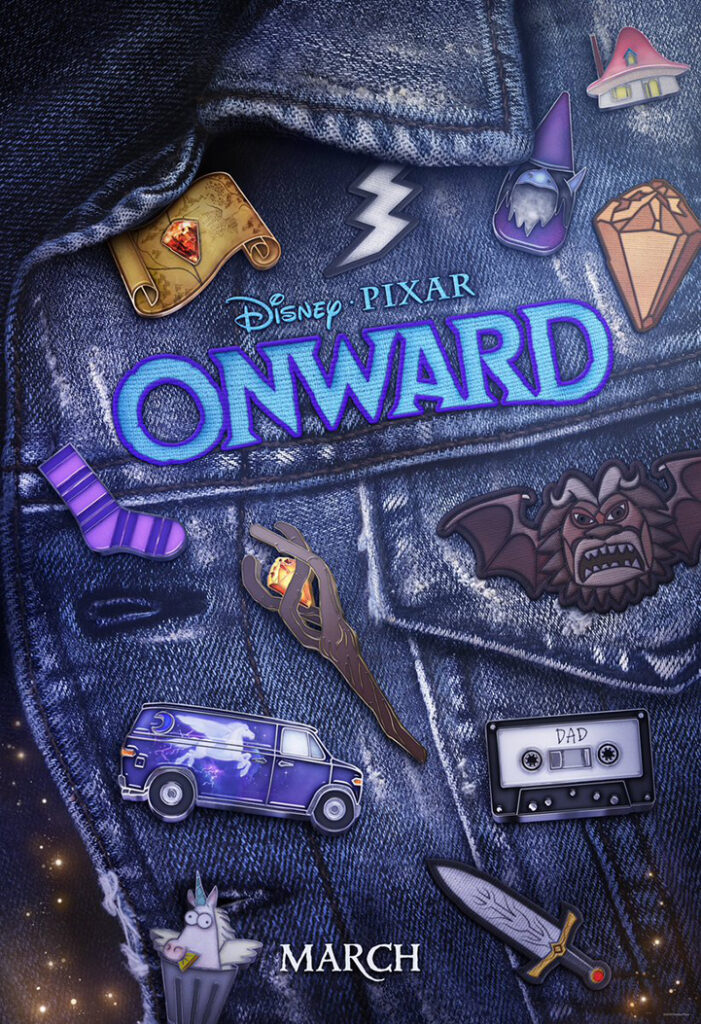 We have a total of 6 FREE Disney/Pixar ONWARD coloring pages, a maze, and a memory card game. All of these pages are in a convenient PDF file that you can print at home.
You can print the coloring pages individually, as well as the memory card game and the maze. If you want all of the pages, we also have that in one file so you can print everything in one shot. These are all completely free to print.
Just print out the pages linked below and you'll have instant Onward fun.
Here's a list of what we have for you below — pick one or pick all!
Barley, Ian, and Guinevere Coloring Page
Barley Lightfoot Coloring Page
Ian Lightfoot Coloring Page
Laurel Lightfoot Coloring Page
The Manticore Coloring Page
Blazey Coloring Page
Onward Maze
Onward Memory Card Game
Or scroll down to click to print only the pages you are interested in!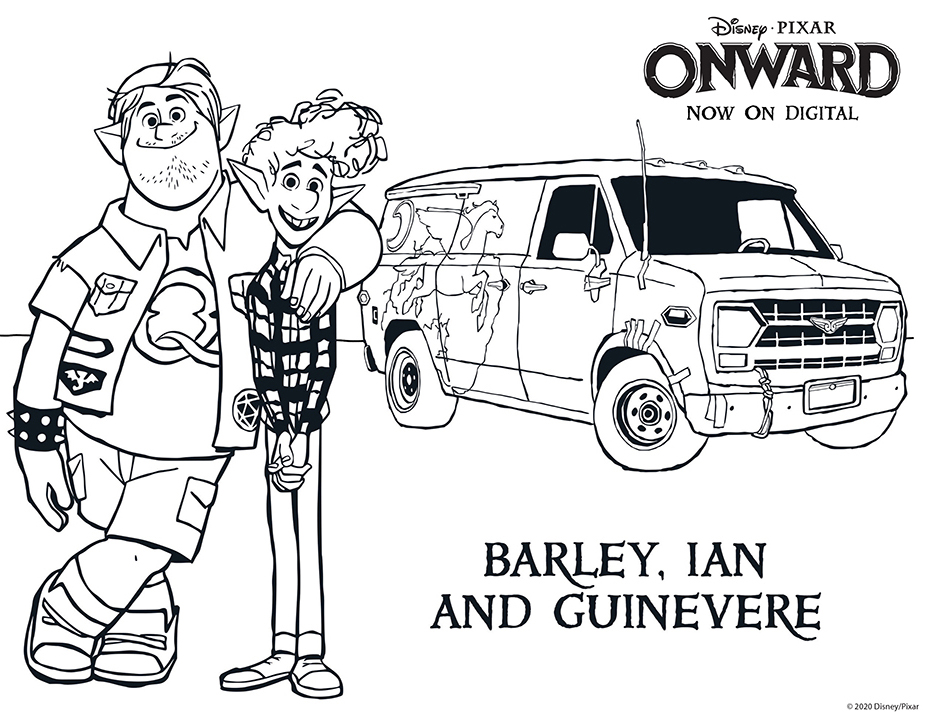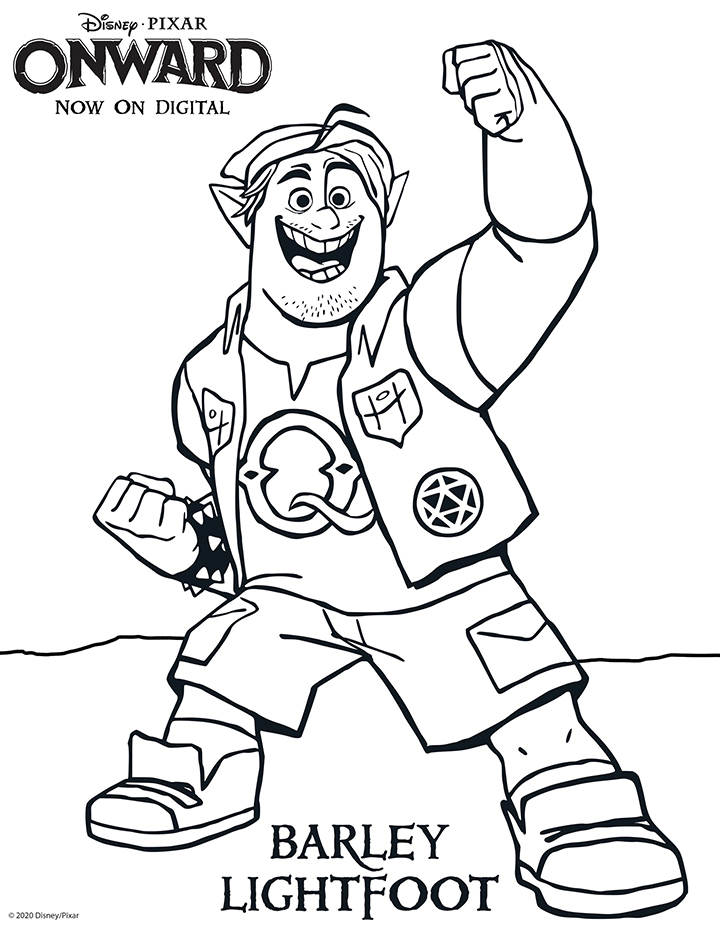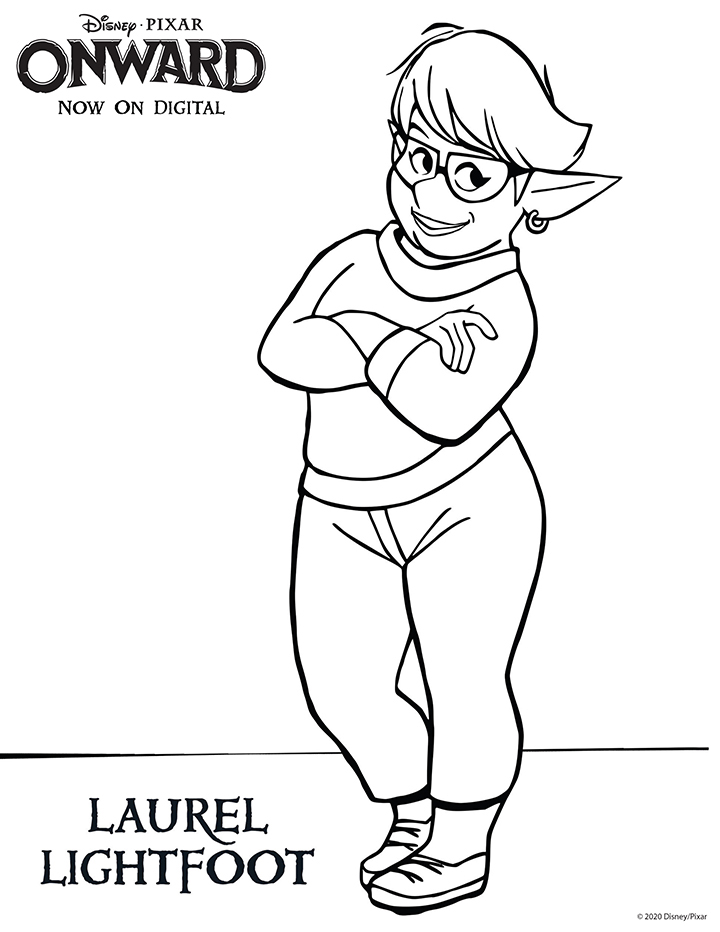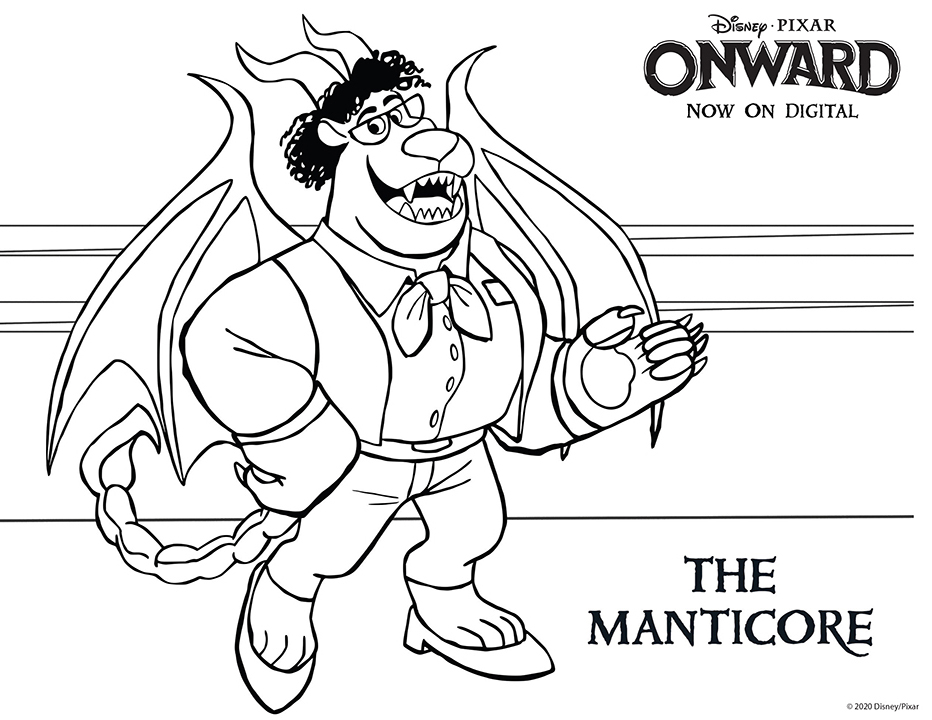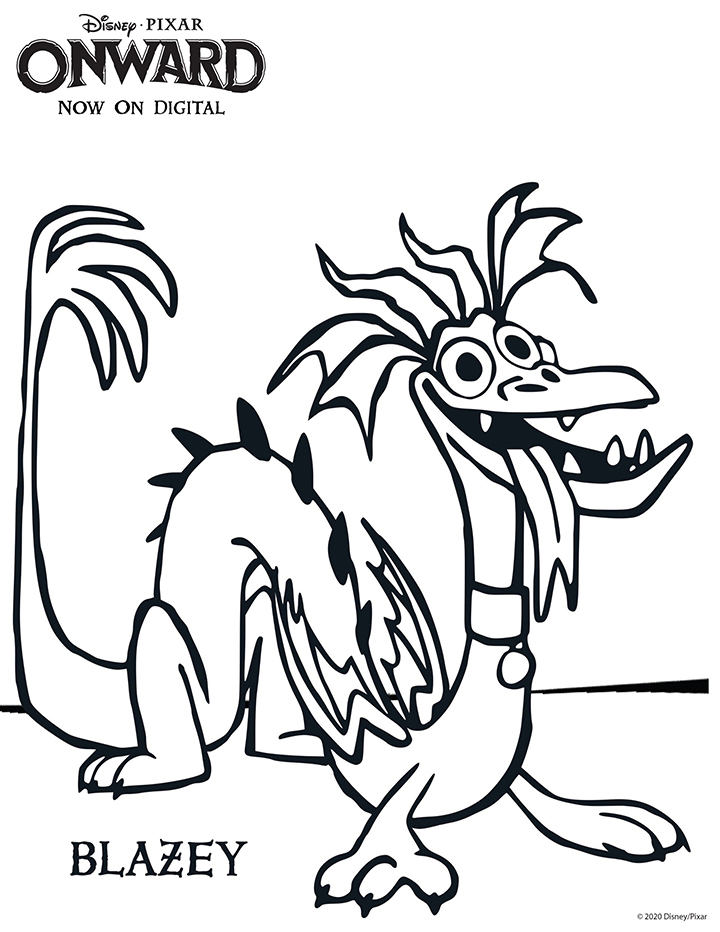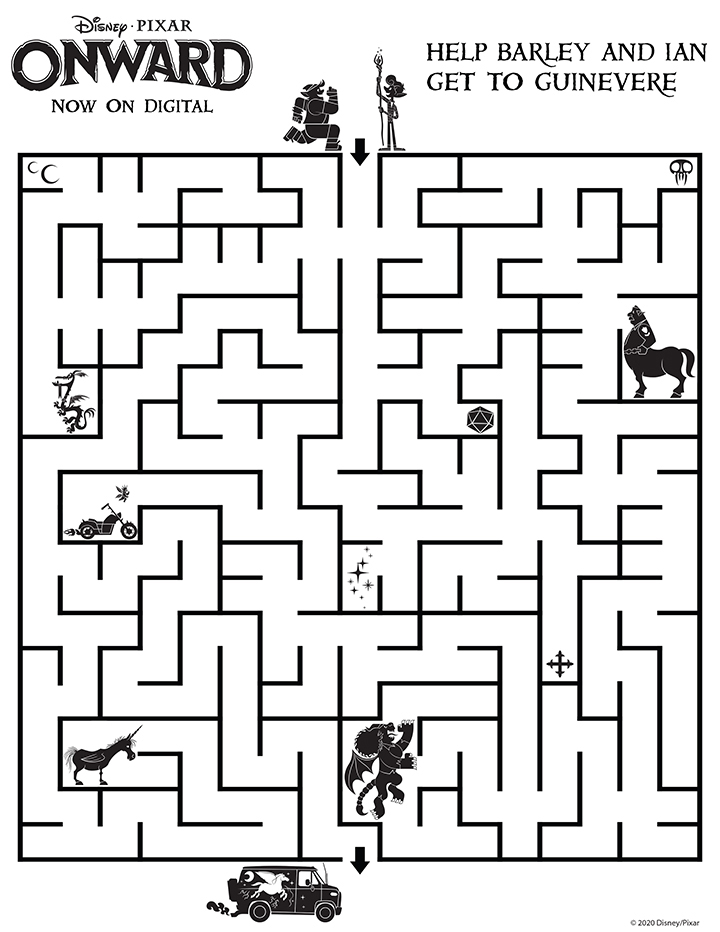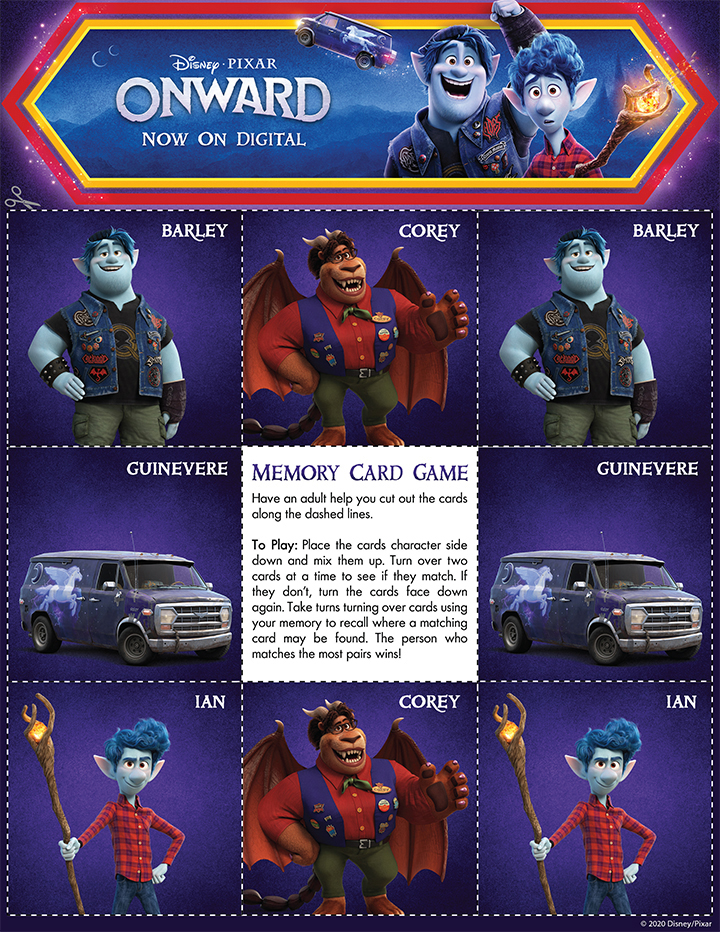 If you or your kids color these ONWARD coloring pages or play with these activity pages, I'd love for you to share a photo with me! Tag me on Instagram at @magicfilledmemories or on Facebook at Magic Filled Memories so I can see it!
AND, don't forget! Disney and Pixar ONWARD is available NOW on digital and will be available on Disney+ on April 3rd, 2020.